Ielts classes in jammu at daffodils - Jammu
Tuesday, 23 May 2017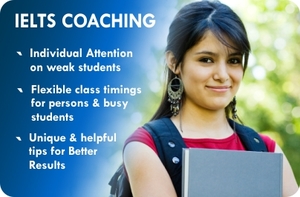 Item details
City:
Jammu, Jammu & Kashmir
Contacts

Daffodils

2437715
Item description
The International English Language Testing System (IELTS) is the name known to almost everyone in India who plans to study or immigrate to the highly-sought-after countries viz. Canada, the US, Australia, the UK, New Zealand and other Commonwealth countries.
Test structure
The test is of two types: Academic IELTS and General Training IELTS.
The former is generally recommended to study-abroad aspirants, nurses and teachers and the latter is specifically for acquiring immigration and work visas.
The tests consist of four sections viz Listening Comprehension, Reading Comprehension, Writing Skills and Speaking Skills. Listening comprehension takes 35-40 minutes; reading comprehension is for an hour; writing skills require the test-taker to complete two writing tasks in one hour and speaking skills is a one-to-one interview that takes no more than 15 minutes.
The test happens mostly on Saturdays and Thursdays. It is mainly taken in two parts, the first one being the 'written test' comprising listening, reading and writing sections. The speaking section forms the second important part of IELTS called the 'Spoken test'. It happens either some days before or after the 'Written test'.