Start your journey of PTE with Daffodils - Jammu
Friday, 24 June 2016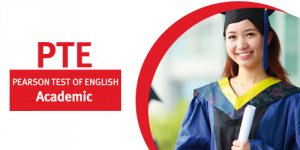 Item details
City:
Jammu, Jammu & Kashmir
Contacts

DAFFODILS

2437715
Item description
"Who We Are?
Daffodils is a premier educational group one of the best of its kind, which offers comprehensive classroom preparation programs for tests such as TOEFL, IELTS and PTE.
Daffodils is known for its thorough research and professionalism, is a one- stop solution to aspirants of examinations like TOEFL, IELTS and PTE. Daffodils trace its emergence from the year 2000 with an edge over other institutes.
Daffodils existence in the educational field is like flying of an eagle with an attitude and working on the pursuit of achieving perfection to the maximum extent.
Vision of Daffodils—" To ensure success of students and guide them
to achieve success in their careers by giving them the best possible
training and skills on exams and counseling related to
education abroad.
What is PTE?
Daffodils is one of the most preferred centers for PTE institute located in Jammu. PTE is a fast emerging English test for students due to availability of dates and instant results. Our certified and expert trainers help you at every stage and use modern customized training PTE training programmes to ensure comprehensive improvement in your ability to score excellent results.
Besides that other benefits of joining Daffodils:
 Small Batch Size.
 Special winning strategy classes
 Linguasoft( Language Software) to improve listening and speaking
 Computer Labs to practice test
 Quality teaching
 Updated Study material provided.
 Experience and well- trained faculty members.
 Availability of Regular Practice and guidance sessions.
 Establish Communication between Students and teachers.
"