The Best Spares and Batteries - Jammu
Monday, 20 December 2021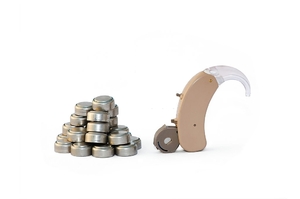 Item details
City:
Jammu, Jammu & Kashmir
Contacts

Arunima Agrawal

09320330339
Item description
Life itself is sometimes frustrating due to our hectic life culture; above all, changing the batteries and spares every 3 to 5 days can be disturbing! However, the hearing clinic provides the best Batteries and Spare that last longer than expected. Gaining the trust of our clients by helping them with the best Spare & Batteries has made us the most promising in his industry. So grab your digital hearing aid Batteries today, all new with our hearing specialists' free guidance.

For how long do Batteries and Spares last?

The hearing aid with Rechargeable hearing aids is of two types in general, i.e., small in size and larger ones. The more minor hearing aid batteries or the wireless batteries usually last for 2 to 5 days. For the non-wireless hearing aids or the larger ones, it can last up to 2 weeks. It differs according to the type of device, usage, assistive-listening devices & battery you are using. Wireless batteries, in comparison to non-wireless batteries, are battery sappers. The more you use it, for example, by connecting it to tv, laptops, pads, cell phones, the faster or even twice the time the life of the batteries is going to die sooner.

Tips for the long life of Batteries and Spares

Following are the tips to increase the life shell of your batteries –

Avoid storing your batteries and spares in the refrigerator and rather store them at the average room temperature in the dry area.
Keep your battery rest for a few seconds after removing the plastic tab so that zinc can mix with oxygen to increase battery life.
Remove the battery if you have plans of not using your hearing aid for an extended period.
If you have stocked the hearing aid batteries, use the older ones and the new ones. With time, the power capabilities and functioning of batteries get distorted.
Avoid handling your batteries and spares with dirty or greasy hands.
Keep special care of not bringing up the expired batteries and extras. Moreover, the hearing aid batteries you purchase should have an expiry date after one year of your purchase date.